Aug 2nd
Tom Browne and Ian Goodier
These two fine mucians are back again at the club. Lots of great songs and tunes from these very experienced performers.
Tom sings songs from the north east with some lovely accompaniment from Ian on accordian. They will be singing and playing a wide variety of songs and tunes of all styles.
Aug 9th
Dave Tuxford
Dave is a local singer who has been involved in folk music in many ways over the years. A contributer to several music papers over the years including Folk Roots Dave has been a keen supporter of many local music clubs. With a wide knowledge of the folk scene Dave has a fine selection of songs in his repertoire which he accompanies with some clever guitar.
A popular local singer should be a busy night.
Aug 16th
Dogwood Rose
Dogwood Rose - an Americana trio featuring Judy Clifford on vocals, Mike Richards on guitar / vocals and Kiri Smith on fiddle.

This will be their fifth appearance at the club.
Judy and Michael have been playing and singing together for several years on the Sheffield folk circuit and beyond - Judy's voice is frequently compared to Joan Baez: powerful, soulful singing. The trio feature strong harmonies, a varied set and a lot of fun!

Aug 23rd
Other Roads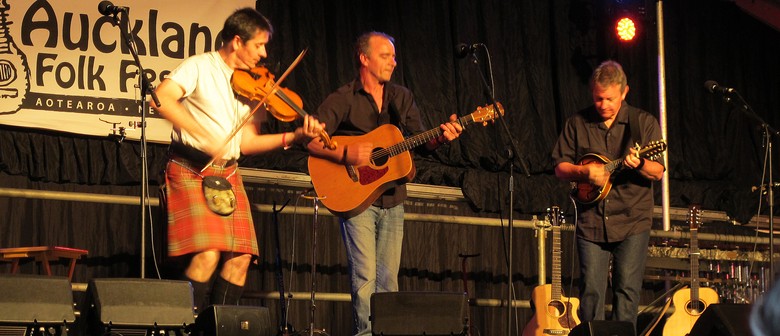 Its the return of this excellant band all of them great musicians and fine singers. They are back from another trip abroad and this popular band will be performing for us at the club.
They have some wonderful songs delivered in fine style, a night not to miss.
Aug 30th
Stuart Cook
Stuart is a local singer/songwriter and this will be his second guest appearance at the club. he has been involved in the local

Folk Club Circuit for many years he is a competent musician and strong singer, Stuart has written some fine songs.
He has been a contributer to several local magazines including the local Buzz Magazine which is still missed by lots of local folk enthusiasts.
Stuart says
"Been a couple of years since my last night at my favourite venue. First half will be some of the many songs that I've known and loved for many years, traditional and modern, from the finest of songwriters.
I'll follow those with my own humble efforts both old and new. Maybe even a few corny jokes and profound comments on life, married, historical and social."
Stuarts picture was taken by me at our singers night to celebrate forty years of music at the club.